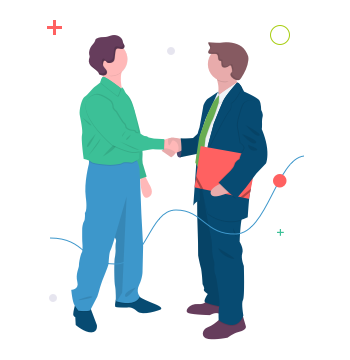 Visualize KPIs and generate training recommendations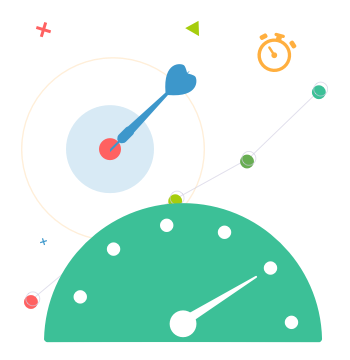 traperto KPI Cockpit
Correlate performance and training activity.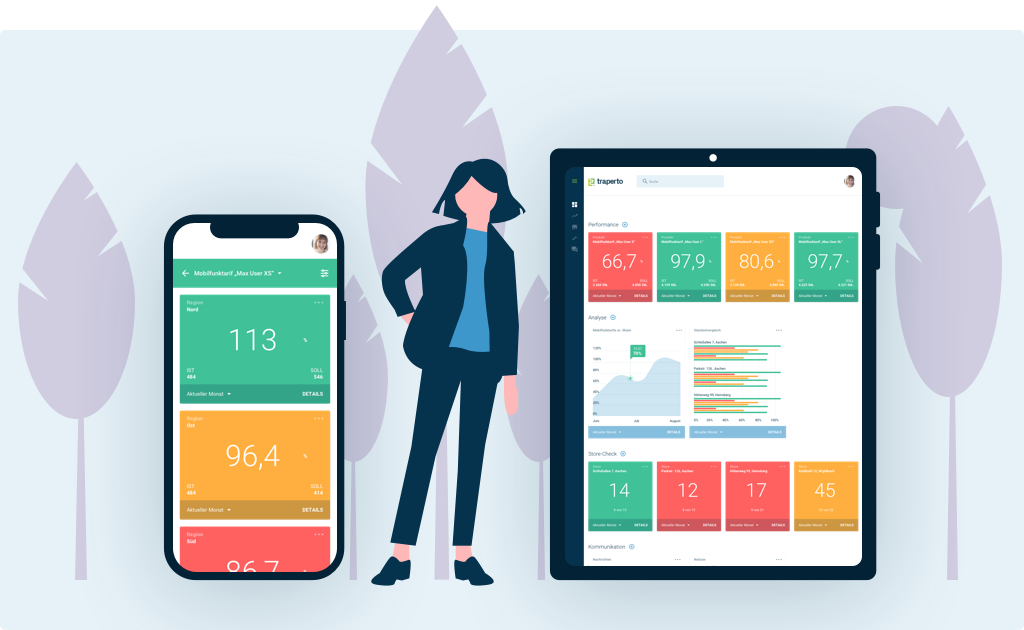 The KPI cockpit enables the visualization of any KPI and is used particular frequently in sales. By linking the KPIs with the measures in the training catalogue, a connection between company performance and training activity can be created. With the traperto KPI cockpit you benefit in three ways:
Benefit 1
Valid data, clearly and intuitively visualized.
First: The KPI cockpit visualizes the current and targeted values of company-KPIs for your regional managers. The traffic light system can be used to easily record which KPIs are likely to develop in which way in the period under review.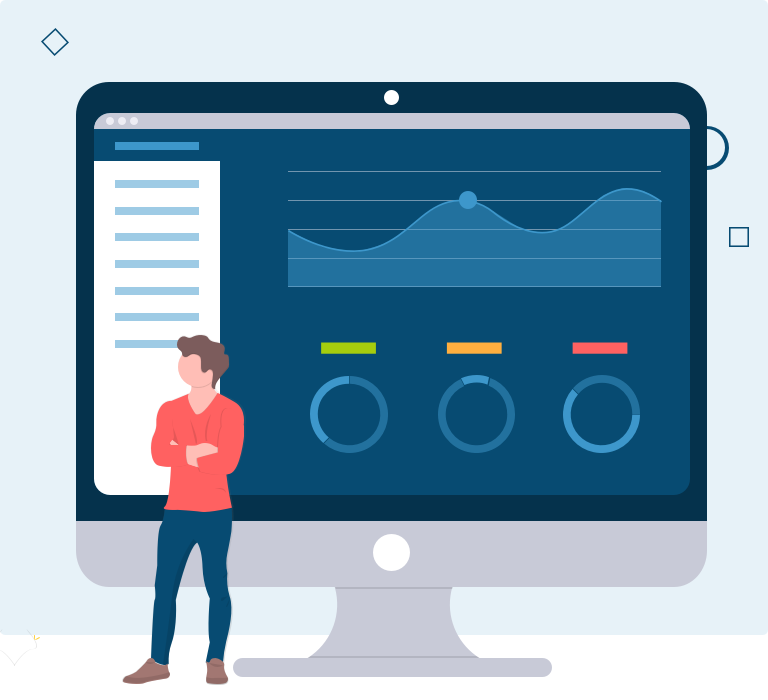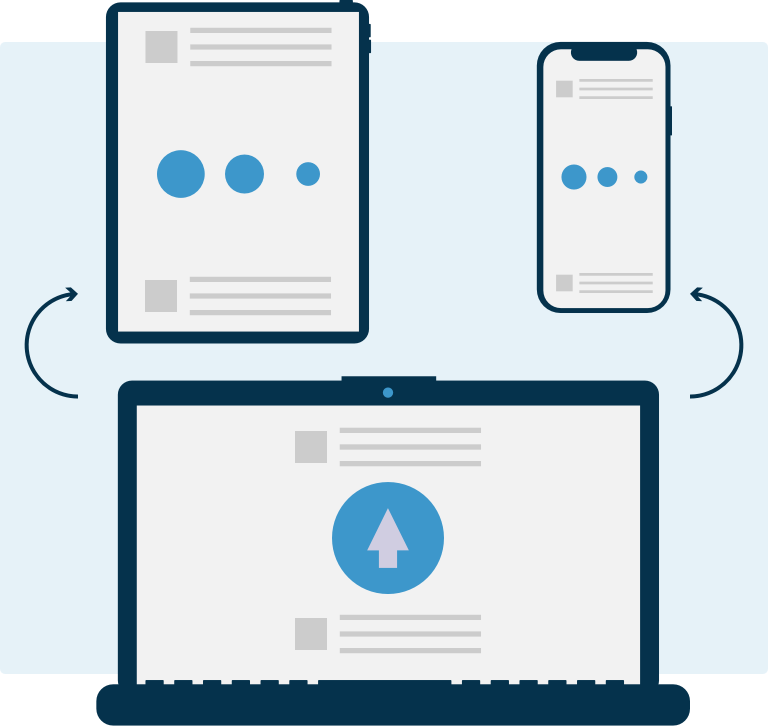 Benefit 2
Identify training recommendations with maximum effectiveness.
Benefit number two are automatically generated training recommendations . By linking the key figures to the training catalogue, your managers can react with specific measures that have an impact on improving the respective KPI .
Benefit 3
Measurement of success and intervention.
Making the effectiveness of online trainings measurable is the third benefit: if a relevant training has been rolled out, this should be reflected in an improvement the KPI. This allows you to draw conclusions about training quality and effectiveness .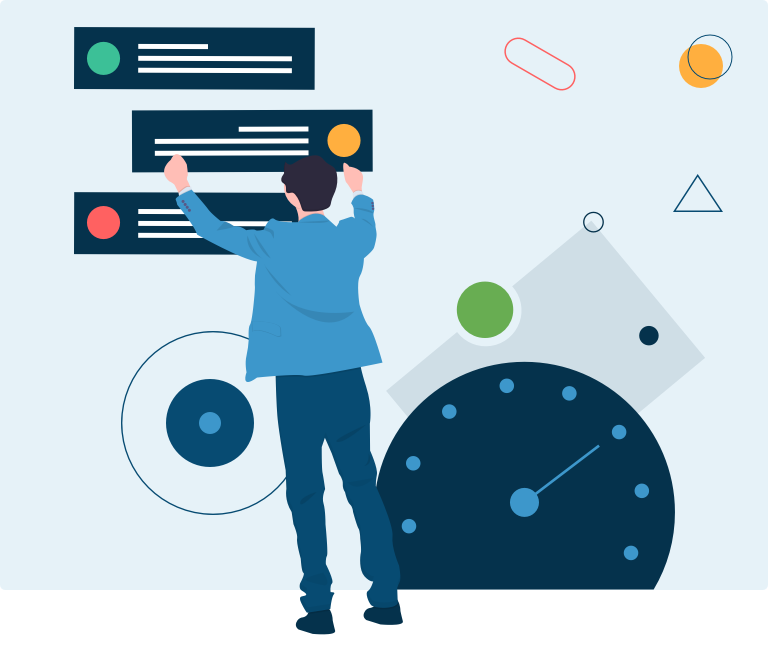 Based on valid data and with a minimum of preparation time: The KPI cockpit enables your executives to do a better and individual location promotion based on the higher data quality. There are no sources of error caused by your own data processing. In addition, the mobile capability enables the greatest possible number of usage scenarios .