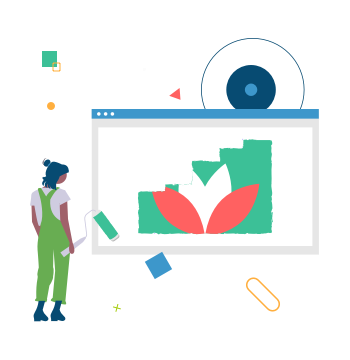 Needs-based learning made easy.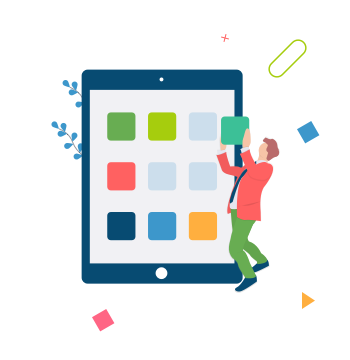 traperto systems
Modular, scalable and customizable.
The standard version of the traperto system already provides you with high-performance , stable and very comprehensive software: an individually expandable system . Instead of island-solutions, we rely on a holistic and integrated system in which all modules are located under the same roof.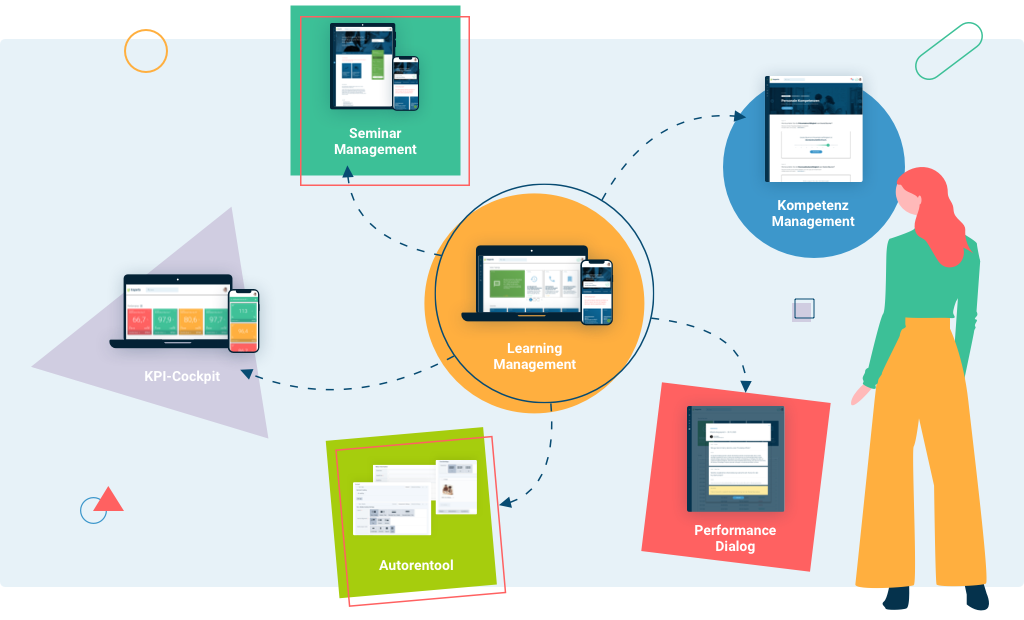 traperto modules
All important information at one glance.
All modules of the traperto system landscape are arranged around the traperto campus (LMS) and connected with each other. Additional modules are enabled and configured through the LMS . traperto Seminar Management has automated processes and a user interface that can be operated problem-free by all target groups. The traperto Competence Management and traperto Performance Dialog generate data-driven training recommendations for individual employees. In addition, the traperto KPI cockpit provides organizationally relevant information on suitable training measures and maps important company key figures for managers with regional responsibility. With the authoring tool, you can easily create inspiring eTrainings based on a constantly growing template library.
Third party interfaces
Our system is compatible with many third-party systems by default.
Every LMS project is always an interface project – that's why we, at traperto, are very experienced in connecting third-party software to our LMS. Our system is compatible with many third-party systems by default.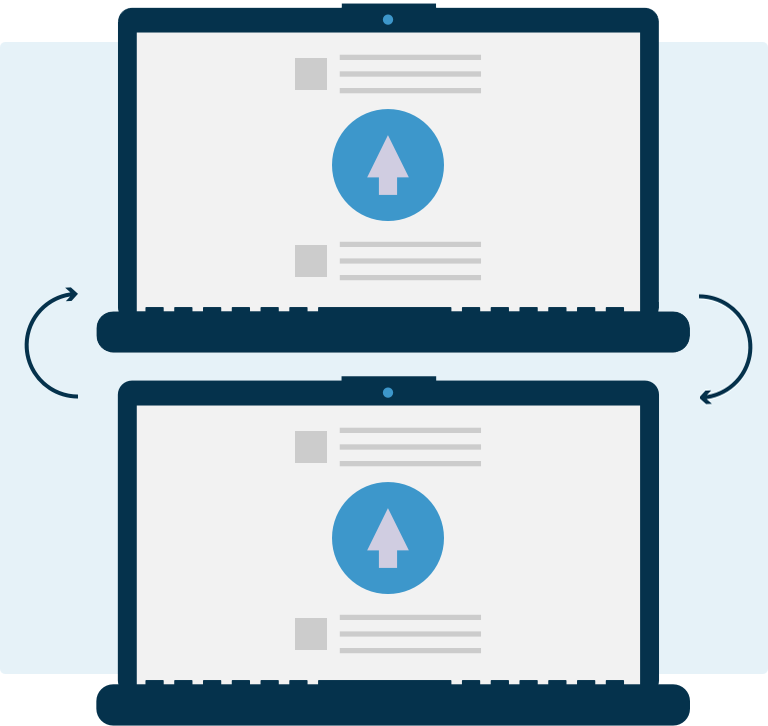 Advantages of the integrated approach:
Higher quality = fewer support occasions.
In addition to mobile capability, you benefit from many other advantages: Higher data quality, optimal performance, standardized system requirements. The result: Fewer support requests. Sound good? It does!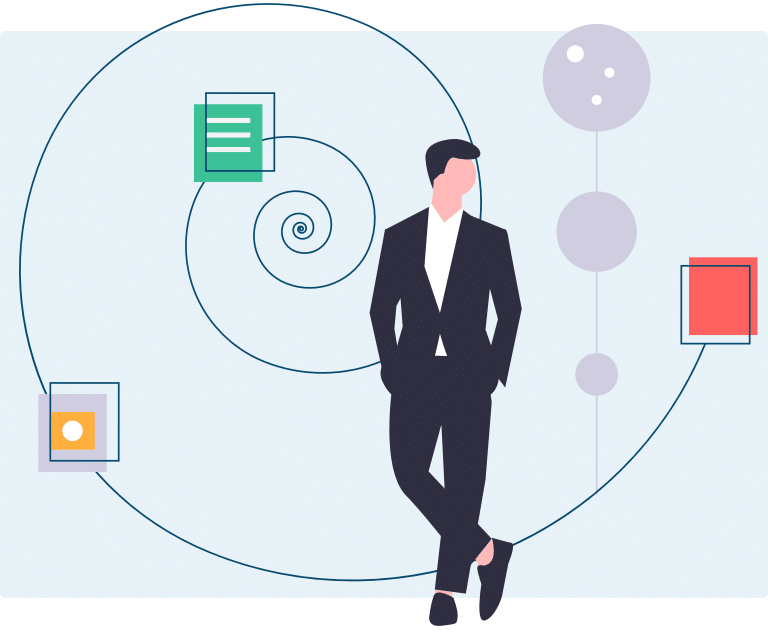 Questions for our sales-team?
Jan-Hendrik Precht
traperto GmbH
Zimmerstr. 19
40215 Düsseldorf
Phone: +49 151 2304 2301
jan.precht@traperto.com